The Newport HT50 is a compact ventilator for transport, hospital, homecare and emergency response applications. Suitable for > 10kg infant, pediatric and adult patients for invasive or non-invasive ventilation, the HT50 is easy to use and very versatile.
The Newport HT50 Ventilator is compact, lightweight, provides unsurpassed reliability, and is self-contained. Its comprehensive, versatile features meet the demands of almost any healthcare setting. Suitable for both pediatric (10kg) and adult patients for invasive or non-invasive ventilation, it's easy to use and inexpensive to maintain.
The HT50 Ventilator is the value leader in transport ventilators. With its rugged construction, easy trigger sensitivity, and fast re-charge from AC or external DC, the HT50 Ventilator is ideally suited for extended care, transport, hospital and homecare applications.
Features of the Newport HT50 Ventilator:
– Volume or Pressure Control Ventilation
– Invasive or Non-Invasive Ventilation
– Pressure Support
– Back-up Ventilation
– PEEP/CPAP, Built-in
– Comprehensive Alarms/Monitoring
– One circuit for adult, child and infant patients.
– Up to 10 hours internal battery, long lasting with fast recharge
– Unique Gas Delivery System Requires No External Air Compressor
Regardless of the origin of the equipment, documentation provided or identification appearing upon the equipment, the equipment described and offered here is in no way certified for, recommended for, or offered for any specific use. The purchaser agrees that the seller shall not be held responsible or liable for any injuries or damages, whether incidental or consequential, associated in any way with the equipment. The purchaser, by bidding on this equipment, indicates their acknowledgment of, and agreement to the terms of this disclaimer.
The sale of this item may be subject to regulation by the U.S. Food and Drug Administration and state and local regulatory agencies. If so, do not bid on this item unless you are an authorized purchaser. By purchasing this item, you accept liability as an authorized purchaser of this item.

Condition: Used
Price: US $2,499.99
$112 for 24 months with PayPal Credit
Buy Newport Medical HT50 Ventilator Now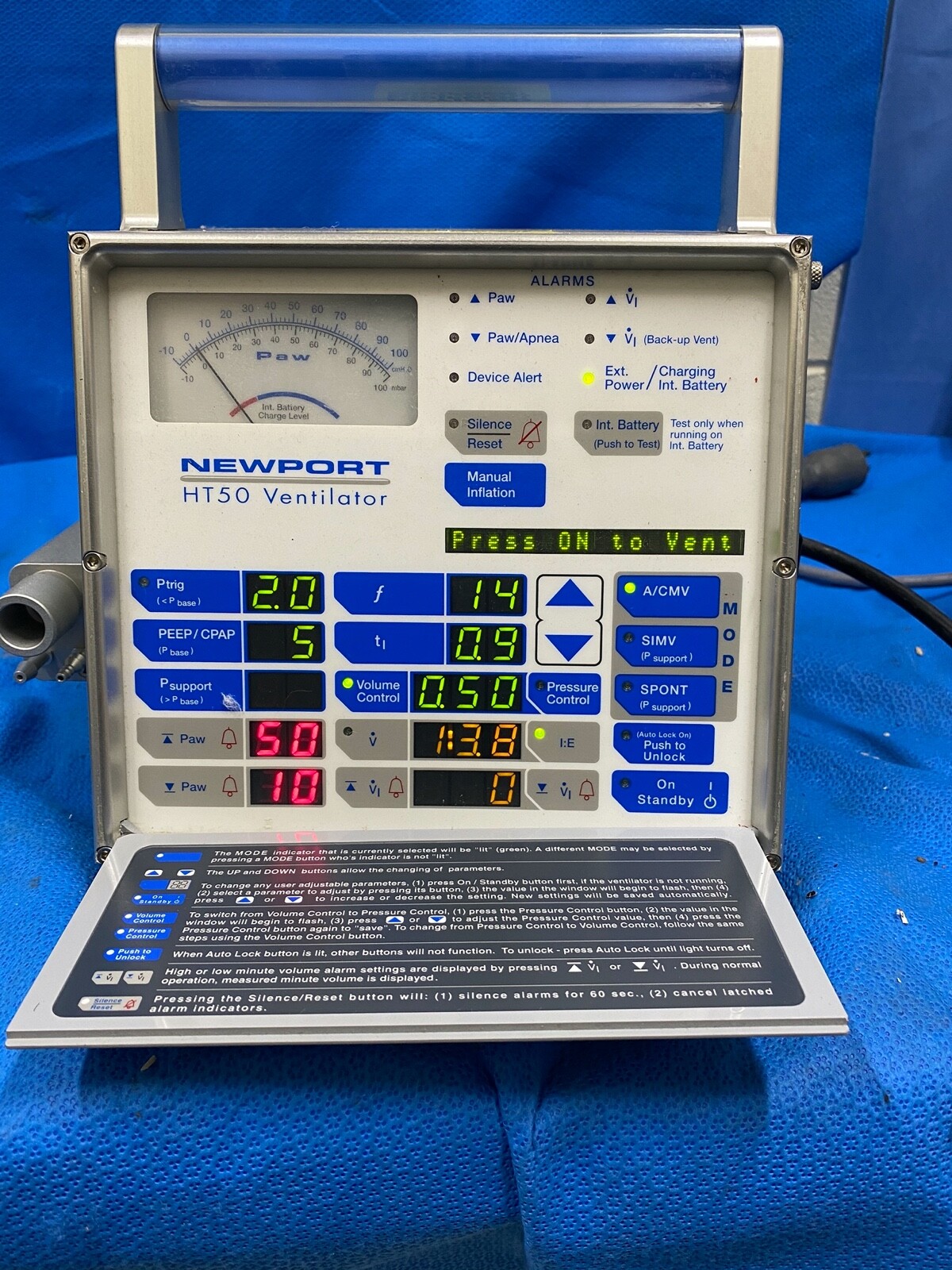 Condition: Used
Price: US $1,500.00
$67 for 24 months with PayPal Credit*
$67 for 24 months. Minimum purchase required.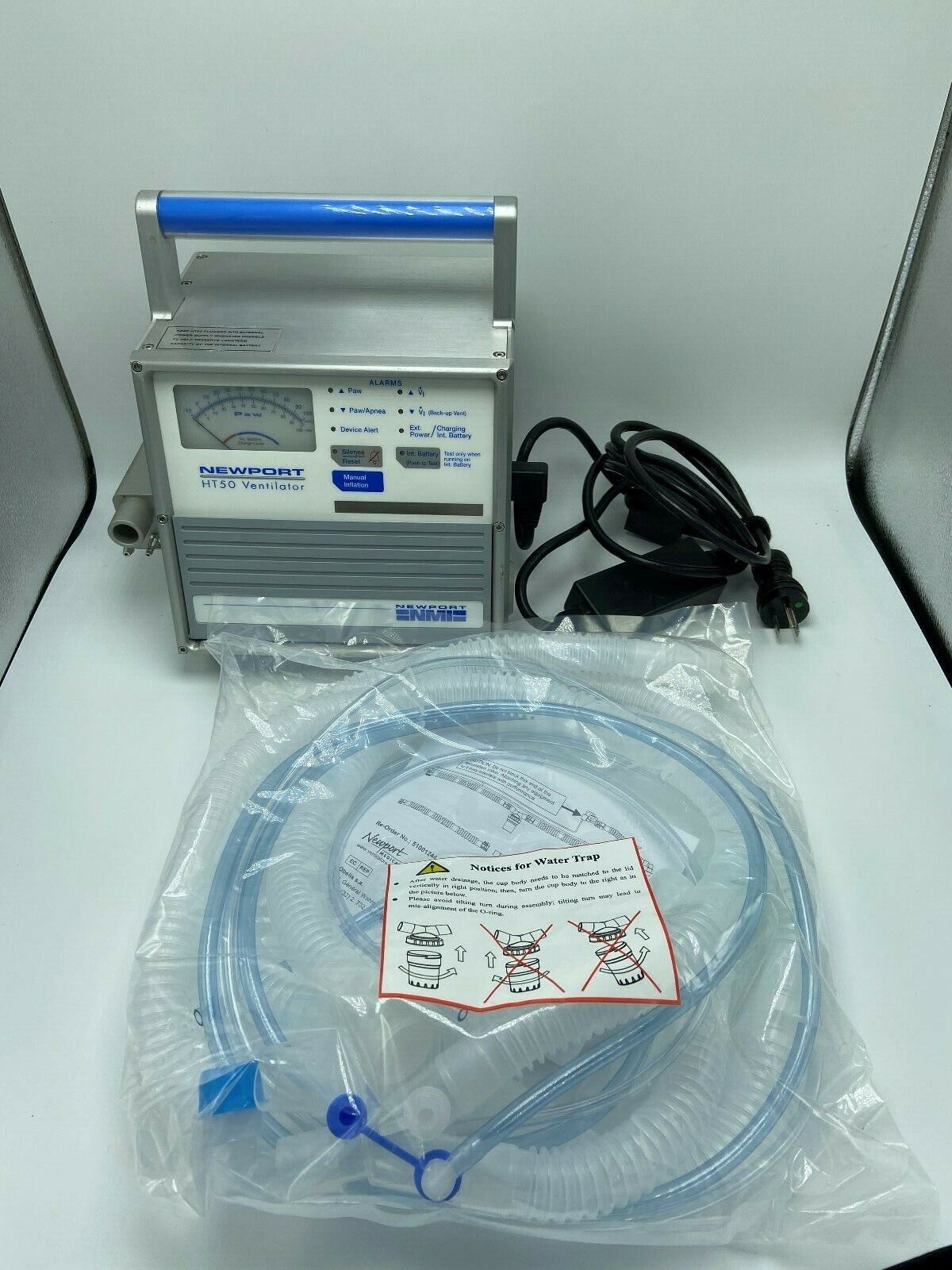 Condition: Used
Price: US $2,750.00